Our Partners
The Iowa Cattlemen's Association works with several other organizations that also support the beef cattle industry.
The Iowa Cattlemen's Foundation's increases public understanding of the Iowa cattle industry and assists in providing educational and career opportunities for Iowans in the cattle business.
Iowa Cattlemen's Foundation
The Iowa Cattlemen's Foundation (ICF) seeks to build on the strength of our people. ICF will provide students and adults with educational opportunities and the funding to increase our accessible information base. As our industry learns to make better use of technology, the ICF will work to link producers with the data they need to make informed decisions. The Foundation aims to help Iowa's cattle industry maintain its stability and preserve its integrity.
The Iowa Cattlemen's Foundation was created to build on these strengths by giving beef industry advocates an opportunity to meet, grow and remain involved and connected to the industry.
Founded in 1994, the 15-member board of directors set forth a mission to increase public understanding of the Iowa beef industry and assist in providing educational and job opportunities for Iowa's young people in the beef cattle business.
The group established several goals:

Increase youth educational programs.

Provide scholarship opportunities.

Expand beef industry internship programs.

Enhance the beef resource and historical library.

Increase educational offerings for producers, students and public groups.

The Iowa Cattlemen's Foundation is a non-profit organization with 501(c)3 status, defined as exempt by the IRS for payment of federal income taxes as a group organized for charitable, religious, scientific, literary or educational purposes.

Visit www.iowacattlemensfoundation.org for more information.
CSIF is a non-profit, non-partisan organization that provides assistance to farmers at no cost.
Coalition to Support Iowa's Farmers
The Coalition to Support Iowa's Farmers was created by farmers in 2004 with the mission of working with farmers to advocate and help implement on-farm best-management practices that assist Iowa's farm families in raising livestock responsibly and successfully.
The Coalition is a joint partnership involving the Iowa Beef Industry Council, Iowa Cattlemen's Association, Iowa Corn Growers Association, Iowa Farm Bureau Federation, Iowa Pork Producers Association, Iowa Poultry Association, Iowa Soybean Association, Iowa Turkey Federation and Midwest Dairy Association.
CSIF is a non-profit, non-partisan organization that provides assistance to farmers at no cost. It does not lobby or develop policy. Farm families wanting a helping hand can contact the Coalition at 1.800.932.2436.
The Coalition has assisted more than 3,400 Iowa farm families to:
Follow all rules and regulations — there are hundreds of type-written, single-spaced pages applicable to most families who raise livestock

Choose good locations for new livestock farms that take into account the proximity of neighboring residences, towns, roads, parks, churches and other public use areas as well as topography and prevailing wind directions

Enhance relationships with neighbors by fostering better and more timely communication about the construction of new livestock farms, participating in community discussions and networking with members of the news media to discuss intentions about moving forward on new livestock farms

Safeguard air, soil and water quality by planting trees around new and existing farms.

Iowa Beef Expo
The Iowa Beef Expo takes place annually in February at the Iowa State Fairgrounds. Organized by the Iowa Beef Breeds Council, the Iowa Cattlemen's Association partners to help promote the event through a collaborative magazine in January.
To learn more, visit www.iowabeefexpo.com
NCBA is the national trade association representing U.S. cattle producers, representing more than 175,000 cattle producers and feeders.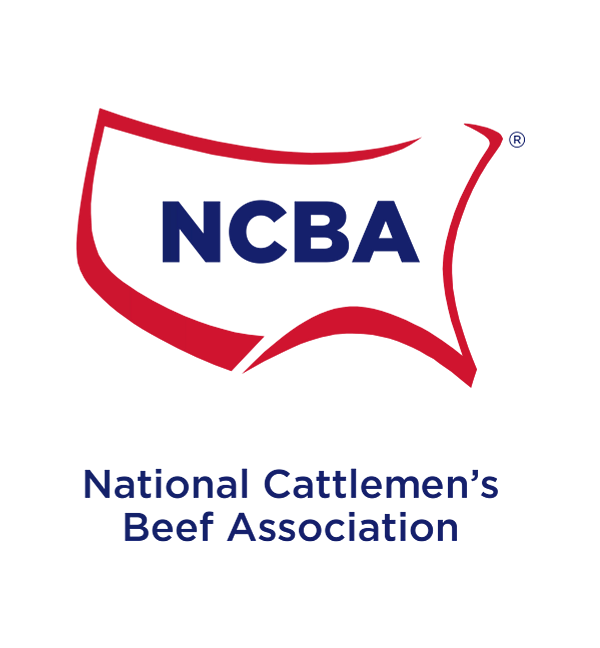 National Cattlemen's Beef Association
Initiated in 1898, the National Cattlemen's Beef Association is the marketing organization and trade association for America's one million cattle farmers and ranchers. With offices in Denver and Washington, D.C., NCBA is a consumer-focused, producer-directed organization representing the largest segment of the nation's food and fiber industry.
The NCBA Federation of State Beef Councils Division oversees beef and beef product promotion, research, information and related activities financed by the beef checkoff and similar market development investments. It also functions as the Federation of 45 Qualified State Beef Councils and carries out the duties and responsibilities assigned to the Federation by the Beef Promotion and Research Act and Order. In this way, NCBA coordinates state-national efforts to build demand for beef.
The National Cattlemen's Beef Association (NCBA) is the national trade association representing U.S. cattle producers, with more than 25,000 individual members and several industry organization members. Together NCBA represents more than 175,000 cattle producers and feeders. NCBA works to advance the economic, political and social interests of the U.S. cattle business and to be an advocate for the cattle industry's policy positions and economic interests.
As family farmers and ranchers, cattlemen have a vested interest in protecting the environment. As responsive producers, they share an interest in meeting the needs of consumers worldwide by providing high-quality, nutritious beef, while setting higher quality and safety standards than those required by the government. As individual entrepreneurs, cattlemen raise livestock in more states than any other commodity, helping sustain a way of life in thousands of rural communities.
NCBA works to encourage the humane treatment of farm animals, the wise stewardship of natural resources and the implementation of good husbandry practices.
To learn more, visit www.ncba.org